Many of you have asked how Pastor Saeed Abedini is since his release from imprisonment in Iran.  It has been a pleasure to host him here at The Cove for a much needed time of rest and a chance to reconnect with family.
While here, Saeed told Franklin Graham that "he is not angry and he is not bitter about his imprisonment—but he is tremendously thankful for his freedom and to be back in the United States."
Greata Van Susteren traveled to Asheville to interview Pastor Abedini in our beautiful chapel.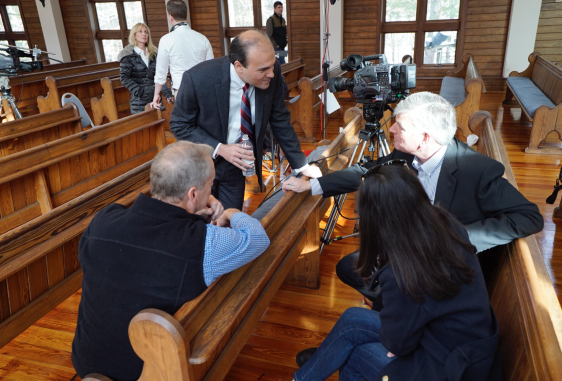 Click here for more behind-the-scenes photos.
To view the video interview click here.
We appreciate your continued prayers for Pastor Abedini and his family in the coming weeks and months.
_____________________________________________________
For a full schedule of seminars, retreats, and concerts at The Cove, click here.